News
Bloomsburys' Vehicle Livery
A total transformation for 'White Van' man! Bloomsburys Carpets and Flooring wanted to elevate their business ever since their inception and they were blown away with the results of the series of full vehicle wraps for their installation teams!
10 June, 2020
Pixel Play designed the Bloomsburys vehicle delivery as a visual extension of the promotional printed collateral we had already produced, we essentially designed a moving billboard. The use of colourful and vibrant lifestyle photography made a dramatic change to the usual white van commercial vehicle.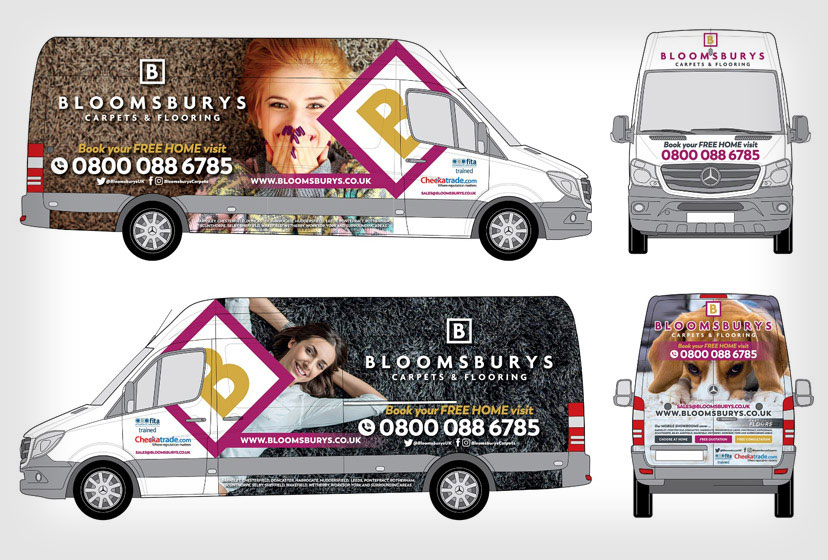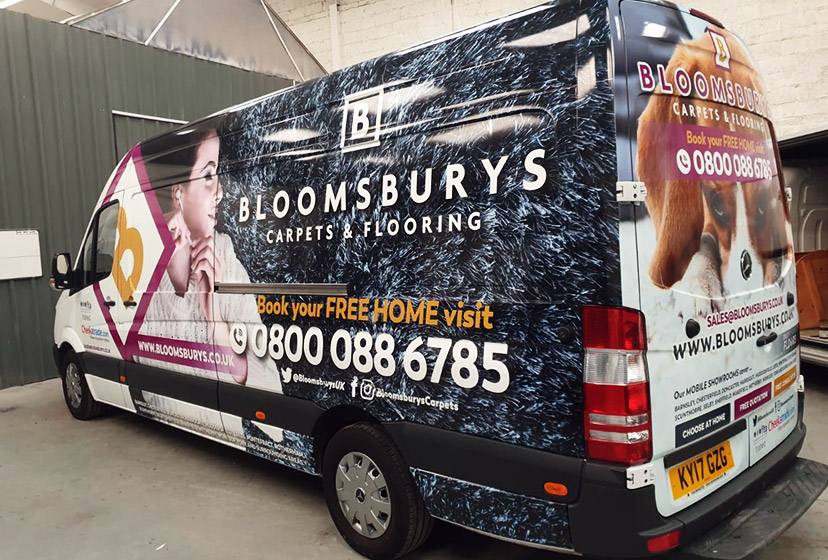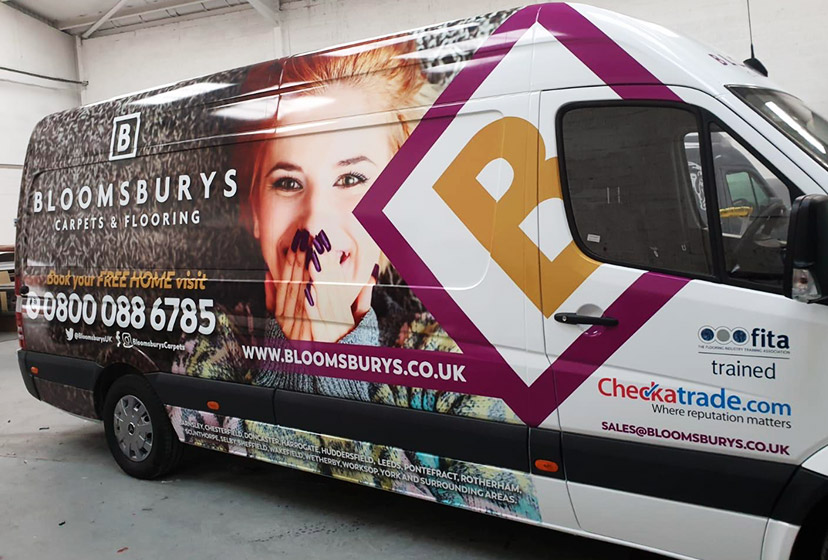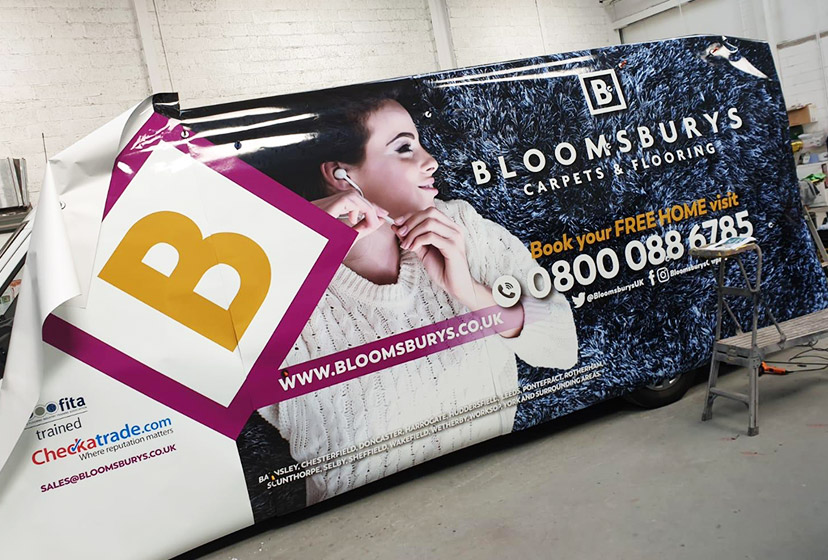 Pixel Play commissioned the print and worked closely with Taylormade Signs & Banners Ltd in Barnsley, who did a fantastic job with accommodating these large vehicles, the vibrancy and quality of the print and the professional flawless installation.
Bloomsburys were delighted, and reported the new vans had already started to generate new enquiries and leads wherever the installation team were parked or working.